If you want to sell your car in Dallas, the most important factor you're probably thinking about is
the selling price. To determine this, you must first answer the following questions:
How fast do I need to sell the car?
How much time do I want to put into selling my used car?
How much work do I need to do on the car to get it ready to sell?
All three of these items are integral in determining the selling price. Here is a breakdown of each, and why it is important:
How Much Time Do I Want To Put Into The Sales Process?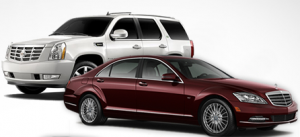 Are you a car salesman? Do you want to be? Most likely if you're not already one, the answer is no (it's pretty easy to become one if you really wanted to be one). If you want to market your car, demonstrate your car, take it on test drives, negotiate the final sale price of your car, handle payment collection and paperwork, then by all means, go ahead and sell it yourself. However, if you don't want to invest that much time in it, come see us at vOffer.
How Much Work Do I Have To Do To Get The Car Ready For Sale?
If you're selling your car yourself, your car needs a complete detail to make it showroom ready. A good detail (and if you are trying to trade your used car for the most cash, you'll need to do a great detail) can cost $100 – $300 depending on how dirty the car is. Are the seats torn anywhere? Are all 4 wheel covers there? Do all of the headlights and brake lights work? How is the condition of the tires? Have you gotten a tune-up or oil change lately? All of these items need to be addressed or no one is going to offer you anything close to what you are looking to get for your car. At vOffer there's no need to get your car detailed or even wash it. Just give us the basic information about your car and we'll make you an offer.
How Fast Do I Need To Sell My Used Car?
If you are in no hurry to sell your car, you could post the car online or in the newspaper for sale. Depending on the year, make and model of the vehicle, you may sell it quickly or it may take weeks, even months to sell it this way. If you are looking to trade your car for cash as soon as possible, your best option is vOffer. We trade cars for cash in Dallas on the spot it's fast, secure, and easy.