Here at vOffer.com we're all about giving our customers the most cash possible for their vehicles, but even we can agree that some people can go a little overboard when it comes to buying cars. And by a little we mean like, eight figures magnitude of overboard. For your reading pleasure we've compile the 5 most expensive cars sold at auction. (Source: Popular Mechanics)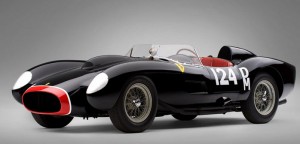 1. 1957 Ferrari 250 Testa Rossa
Price Paid: $16,390,000
Known to collectors as the £666, in 2011 this Ferrari Testa Rosa was sold at an auction during a car collector extravaganza at Pebble Beach for $16.3 million. It's high price tag most likely was a result of it being the first prototype of all Testa Rossas after it.
2. 1957 Ferrari 250 Testa Rossa
Price Paid: $12,402,500
Another Ferrari 250 Testa Rossa (only 19 of these make and model were ever built), this particular car sold in May 2009 at an auction in Maranello, Italy. The 250 Testa Rossa has a history of racing at Sebring, LeMans, and Nurburgring endurance sports car events.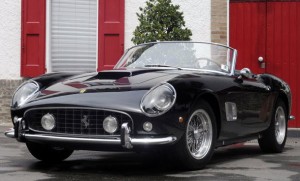 3. 1961 Ferrari 250 GT SWB California Spyder
Price Paid: $10,894,900
Also sold in Maranello Italy in the spring of 2008, this Ferrari was originally owned by Oscar-winning actor James Coburn. It was bought at auction in 2008 by British radio personality Chris Evans. The $10.8 million price tag set the record for the most expensive car bought up till that point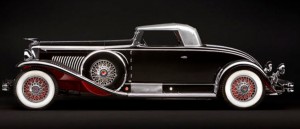 4. 1931 Duesenberg Model J Murphy-Bodied Coupe
Price Paid: $10,340,000
Commissioned in 1928 by the eccentric George Whittell Jr., less than 500 Model Js were ever built. Clark Gable, Jim Cagney, and royalty all owned Model Js, which feature a special Frank Hershey design. This particular coupe sold for nearly $10.5 million at an August 2011 auction in Monterey, California.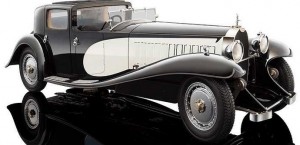 5. 1931 Bugatti Royale Type 41 Kellner Coupe
Price Paid: $9,800,000
Designed in hopes of being the biggest, most luxurious car ever made, only 6 Bugatti's were ever built, and only 3 were ever sold due to its incredibly high price at the time. 56 years later, it still had a high price, fetching $9.8 million at a 1987 auction in London.