Trading in your car for a newer ride can be a great financial move. It puts some extra money in your pocket, and you don't have to deal with selling your car to a private party. However, there are a few things to remember when trading in your car.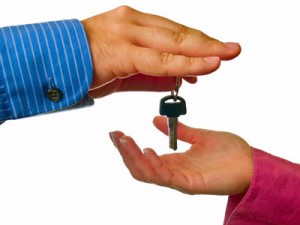 Do Your Research
Your research may be the most important part of your trade in process. You need to know approximately how much your car is worth before you can accept an offer from a dealer like vOffer. It's also important to remember that the condition of your car is subjective, and a dealer may believe that your car isn't necessarily in pristine condition, which will affect the trade in value. Be sure you know what to expect so you aren't surprised when it comes time to sign the paperwork.
Timing is Key
Don't try and sell your sporty convertible in the dead of winter. It simply won't get you as much money as a trade in because the dealer will have a more difficult time selling it. Wait if you can and hand off the car at the start of summer when dealers will have an easier time selling a car better suited to sunny days and summer drives. Alternatively, four wheel drive vehicles will have a better chance of selling quickly in the winter when drivers need reliable transportation in the inclement weather.
Clean it Up
Your car's visual appeal is going to be the first thing that strikes the dealer, and their potential buyer. Make sure that the car is clean and well kept, and remove any pet or smoke odors before attempting to trade in the vehicle. Your dealer should not have to look past pet fur or personal items littering the seats and floors.
Keep your Records
Throughout your ownership of the car, you should have detailed records of all maintenance done to the car, as well as any modifications or accidents that the car has been involved in. Keeping these records and bringing them along to your trade in transaction will help the dealer better understand what he's getting with your car, and you'll get a more accurate value for the car.
Trading in your car should be done in a separate transaction from buying a new one if that's the route you choose to go. As a general rule of thumb, don't surrender your keys, driver's license, or registration. As long as you know approximately what your car is worth, it's clean and presentable, and you have your records with you, you should get an accurate and fair price for your trade in car. At vOffer, you can always be sure that you're going to deal with professionals who don't play games, and you'll get the best price possible when you trade your car for cash in Dallas, Texas.