For car buyers these days, it's easy to compare prices from many sources online and offline to find the best deal. While that's not necessarily a benefit to most sellers, it can also be used to their advantage. Stay ahead of the curve by utilizing available resources to determine the best price to sell a used car for cash in Dallas, TX.
There are several online resources that can be used to any seller's benefit including online estimations, personal inspections from authorized dealers, and local ads for private buyers. But what exactly are the best ways to use these sources? And what are the pros and cons of each source?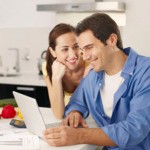 Online estimations
Online estimations, or quotes, from websites like Kelley Blue Book or Auto Trader can be great as long as sellers don't mind a generalized estimation. Here are some of the pros and cons of using an online resource:
Pros:
-  Largest virtual selection of new and used vehicles
-  Several recommended options once the quote is given
-  Large supply of reviews and news
Cons:
-  Generalized estimation
-  No one actually available to give a true quote for a specific car
-  Still more action required for the sale of the car or truck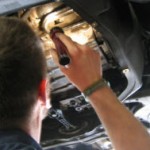 Dealer Inspections
Dealer inspections have a habit of bringing a seller's perspective to the real world, bursting any bubble of making 6 figures off a used car or truck. Sellers usually have a personal connection to their cars or trucks, while dealers have trained eyes. So when a seller thinks the car is in "excellent" condition, a dealer has a pretty good knack for pointing out faults or blemishes the sellers might not have known were there.  But if the seller drives into the dealer not expecting to get much at all, they can be pleasantly surprised by the results. Here are some of the pros and cons of selling a car through a dealer:
Pros:
-  Usually, dealers offer a fair price
-  True condition of the car can be evaluated
-  Vehicle can be bought on the spot
Cons:
-  Dealer Quotes are typically average compared to private or online quotes
-  Requires the seller to drive to the dealer, spending valuable gas money and time
-  Dealers will usually point out faults or blemishes sellers don't catch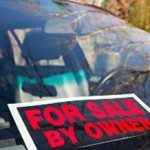 Private Sales
Dealing with private buyers can lead to a big payoff or heartbreak. Emotional buyers may want to spend a little more to buy a car that means something to them personally, or scrutinize relentlessly to drop the selling price. Either way, there's a lot more preparation that goes into selling a car privately. Here are some of the pros and cons of selling a car or truck privately:
Pros:
-  Buyers are generally interested before they even contact a seller
-  A successful seller can set the pace and location of the sale
-  Sellers can often ask a desirable asking price and find a buyer willing to pay
Cons:
-  Negotiating skills are needed for a successful sale
-  Sellers deal with even more scrutiny when private buyers are involved
-  Sellers have to deal with strangers that may not be trustworthy
At the end of the day, there are many ways to sell a car. All have their own pros and cons, but sellers should rest assured that there are more opportunities to sell now then there have ever been before. If interested in selling a car in Dallas, Texas, sellers should check out Voffer.com. We buy cars for cash in Dallas hassle free, with no maintenance required in an easy 4 step trade-in process that results in cash in pocket. Look there to get the best deal around.