There are many different reasons to buy a new car. And like most already know, it's a very personal decision. One buyer might be looking for an SUV that can seat eight reliably and safely, while another buyer might be looking for extra horsepower for more speed on the highway. These are just two examples of a long list of motivations in auto buyer behavior. But where does somebody start when choosing a new car? Really, it starts with the buyer.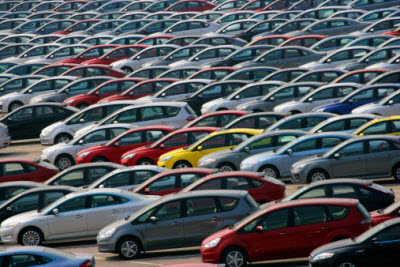 Here is a 5 step checklist to consider before even stepping foot outside the door to buy a new car:
1. Determine the make and model of the car. Then consider three more options in case the first isn't in the cards. It's important for a buyer to have a "wish list" of potential cars to consider so they are not bogged down with only one option.
2. Research asking prices online to find the best deal at the best location. The auto industry is big, so there are plenty of places to shop for new cars. Plus there are different perks at each location, so make sure to find the best fit.
3.  Find the best payment option and insurance option. Buying a new car is a big deal. Dealerships will have financing options for buyers not ready with cash in hand. And Insurance companies have interactive websites that offer auto insurance quotes and detailed research on new and used cars. More than anything else, a buyer should make sure the purchase will not result in more debt than he or she can handle.
4.  Research vehicle history. Vehicle history information has become more robust in recent years as buyers seek more information before making big purchases. Research everything about the car including news and trends, recalls, and reviews from other buyers.
5.  Call ahead to the dealership to schedule an appointment. When a buyer is ready to go to the dealership, consider a more seasoned salesperson and call ahead for an appointment with that person. Also consider personal referrals from trustworthy sources to make an informed decision about a salesperson.
Now a buyer is ready to actually go to the dealership and meet with a salesperson. For some buyers, who might feel pressured or concerned about walking through the new car buying process, this could be a very stressful. But the more research done ahead of time, the more likely a buyer will be ready to meet a salesperson with buying confidence.
Buying procedure while at the dealership is a checklist for another day. Buyers hoping to sell a car for cash in Dallas, Texas to upgrade to a new ride should consider Voffer.com. Voffer provides an easy, hassle-free, $250 over-the-competitor-offer guarantee for a used car.