Dallas happens to be a happening place for fun. And for people who trade cars for cash in Dallas at Voffer.com, there are plenty of fun things to do from daytime museum visits to exciting nights on the town. We thought it would be fun to list 8 of the most popular attractions in the Dallas area that people can take advantage of with the new cash from their car trade in. From historic shopping districts like Fort Worth Stockyards to honky tonks like Billy Bob's Texas to the Dallas World Aquarium, there's enjoyment for the whole family in Dallas.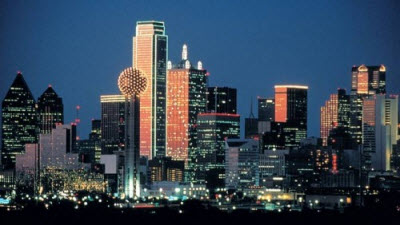 For a look back at historic Fort Worth, the Fort Worth Stockyards Historical District is the place to go. Located about 40 minutes from downtown Dallas, the Stockyards showcase what life was like in historic Wild West Fort Worth, with a few upgrades. They feature fun for all ages including shops, museums, a championship rodeo, tours and even a petting zoo. For people looking to mix in some nightlife fun, Billy Bob's Texas is one of the largest honky tonks in Texas, and even in the world, according to their website. Billy Bob's Texas attracts notable musicians to play to a crowd as big as Texas, and features dance lessons, concerts and even a live bull riding arena. Most locals feel a visit to Fort Worth isn't complete without Billy Bob's Texas.
For the history enthusiast, the Sixth Floor Museum at Dealey Plaza is one of the most popular museums in the Dallas area. This is the famous site where Lee Harvey Oswald assassinated former president John F. Kennedy. It has been preserved as a historic museum where visitors can walk through the building and share in President Kennedy's legacy.
What would Dallas be without the Dallas Cowboys AT&T stadium? Well, the city would still be great, but there's no denying that football plays an integral part in the local culture. Cash from a vehicle trade in can be used for stadium tickets to see the Cowboys play live and enjoy thousands of screaming fans at one of the largest dome stadiums in the country. But what most visitors might not be aware of are all the tours available at the stadium, from self-guided or VIP tours of the stadium, to art tours, to even educational tours for schools, AT&T stadium offers more than just a place to watch a football game.
Another one of the more popular attractions in Dallas is the Dallas Arboretum and Botanical Garden. The arboretum is a fascinating place that features beautiful landscaping, music events, tea reservations, and a children's garden, in addition to the abundance of plant life to see. It's a worthy visit for any nature lovers looking for a nice stroll.
Speaking of nature lovers, the Dallas World Aquarium is worth the price of admission to see a wide variety of wildlife. From sea creatures like sharks, exotic fish and rays, to land animals like a jaguar and birds of prey, to manatees, crocodiles, frogs and turtles; a visit to the aquarium means a fun day in Dallas.
Those interested in checking out the Gas Monkey Garage, famed custom shop from the Discovery show Fast N' Loud, can get a sneak peek at the custom cars in Dallas. Plus, the GMG Monkeys have even opened up the Gas Monkey Bar N' Grill for visitors interested in seeing some live music and grabbing some grub and a brew.
The last spot on this list goes to the Granada Theater. Texas is known for its live music, and Dallas delivers. This historic live music venue and event space has attracted some of the best music acts in the world and is a must see for live music enthusiasts in Dallas. Visitors can use the cash from their car trade in to see their favorite band perform at this one-of-a-kind venue.
These are only a few of the attractions visitors can take advantage of with the cash from their car trade in at Voffer.com. Check out the Voffer guarantee to get even more cash for a trade in. There are plenty more places to see in Dallas, but we hope you enjoyed this list of some of the more popular attractions.