Are you thinking "I want to sell my Audi for cash?" Well if you decide to try and sell your car on your own, it may be a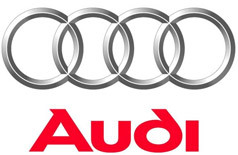 very long time before you find a serious buyer. Online sites such as Craigslist are full of scammers and "tire kickers" and getting serious buyers to make an offer can be extremely difficult. Potential buyers are skeptical of buying a luxury vehicle from the owner for fear that they may end up with a lemon.
So if you want a hassle-free way to sell you Audi for cash on the spot, vOffer.com can help!
At vOffer, you can expect top dollar for your luxury vehicle without having to haggle or negotiate. You can be sure you are getting the most cash from your Audi with vOffer's exclusive Best Offer Guarantee Policy. This means that you can shop and compare offers and if you find someone who offers you more money on your Audi we will match it and pay you an additional $250.
The first step to selling cars for cash in Dallas is supplying some basic information about your Audi, including the VIN number, year, make, model, and the condition of the vehicle. This step is all done online, so you don't even need to leave your house. Next, vOffer will email you a written cash offer to buy your Audi. You have seven days to accept and validate the offer, giving you plenty of time to shop around for other offers. Then, we will give you cash for your Audi on the spot!
The best part is vOffer takes care of nearly everything. There is no need to do any maintenance on your vehicle, no detailing necessary, and we handle all of the paperwork. With vOffer, selling your Audi is safe, easy, stress free. If you're ready to sell your Audi contact vOffer today at http://www.voffer.com.