Sell Your Ford for Cash
According to Wikipedia, Ford is the second-largest America-based automaker and the fifth-largest automaker in the world. In 2008, Ford produced 5.532 million automobiles, and by the end of 2010 Ford was the fifth largest automaker in Europe. So chances are you either own a Ford, someone you know owns a Ford, or you have previously owned a Ford at some point in your life. If you currently own a Ford and are thinking, Right now I'd like to sell my Ford for cash, you've come to the right place.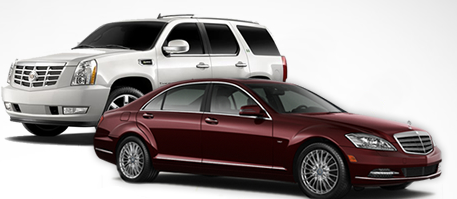 At vOffer.com we sell all types of Fords, cars, SUVs, trucks, whatever model of Ford you have we will pay you cash for it. We provide the easiest method of trading your car for cash in just four simple steps. In fact, even if you are still leasing your Ford, we can help you transfer out of your lease.
The Ford company not only sells automobiles and commercial vehicles under the Ford brand, but it also sells luxury cars under the Lincoln brand as well. Ford owns small stakes in Mazda of Japan and Aston Martin of the United Kingdom. Ford's former UK subsidiaries Jaguar (acquired in 1989) and Land Rover (acquired in 2000), were sold to Tata Motors in March 2008. Ford owned the Swedish automaker Volvo from 1999 to 2010. In 2011, Ford discontinued the Mercury brand, under which it had marketed entry-level luxury cars in the United States since 1938.
If you own a luxury Ford vehicle such as a Lincoln, Mercury, Mazda or Aston Martin, you can sell your car to vOffer for cash too. We'll even take your Volvo, Jaguar, or Land Rover too! At vOffer we specialize in buying premium and luxury brand vehicles. In fact, no one pays more than vOffer.com for well maintained used luxury vehicles, no matter what the price range.
DonÔÇÖt put it off ÔÇô sell your used car in Dallas today. Just submit your Ford information to us now and get cash for your Ford in little or no time at all!